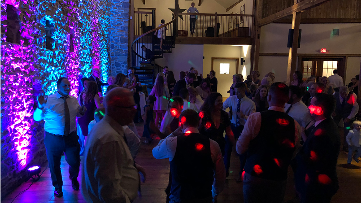 DJ Services
*Prices: $600 for event
$850 for wedding reception

Whatever the venue, type of music, or atmosphere, Penguin Productions
is at your service. You will be given a list of songs from our extensive music library to help with your planning. You may be as specific or as general as you would like to be with your music selection. We are equipped with a professional sound system, including wireless microphones and computer DJ software. We realize that this is your special day and will act accordingly, announcing your events and keeping things running smoothly. We will not advertise or disrupt your celebration in any way.
Our price is a flat fee, no hidden setup costs or additional fees for extra time. We find that this way we can entertain your guests through out your entire celebration. Our goal is for both you and your guests to relax and enjoy your reception.
Travel Fees;
Over 50 miles one way add $100
Over 100 miles one way add $100 plus Hotel room for night.
Wedding Video Prices:


$1,200 Single Camera
$1,800 Dual Camera


At your wedding, we feel our role is as observers, not participants. Our videographers will be as discrete as possible. Recording from the back of the church with a powerful lens gives the closeups you want without disrupting the reverent atmosphere.
We offer a single camera or a dual camera option. With the single camera option we set up at the back of the church. the videographer zooms in and out, and follows the action. We use a wireless microphone to have clear audio of the service and your vows. At the reception, we will cover all your events from your entrance, to your first dance, to tossing the bouquet. This gives you complete coverage of your wedding day.
For a more elaborate video you may want to chose the dual camera option. This allows a second camera to be at the front of the church providing closeups of the couple during the ceremony. At the reception, it allows us to capture the events in more detail.
With either option, you will receive four copies of the final video on DVD/Blu-ray, plus a digital copy on USB drive.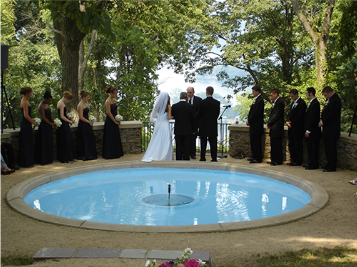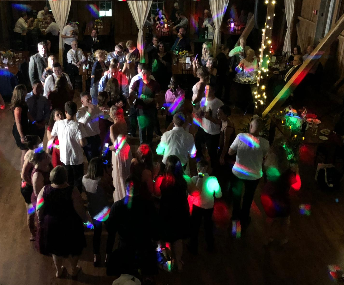 Sound System for Ceremony
*Price: $250
If you would also need me to provide a sound system for during the ceremony it would be an additional charge. This would include a clip-on mic on the minister, one on the groom (only used for during vows), mic for any readings, and either my playing back pre-ceremony processional etc. music, or providing any microphones for performers that you might have.